FaceTime is a very popular and unique iOS application used for video calling. You must have been hearing about it a lot; it is only available on all iOS platforms; iPhone, iPad, Mac or iPod touch. FaceTime is useful for communicating with anyone using any of these Apple devices.
Introduction to FaceTime
FaceTime offers video calls for engaging in conversations with whoever you wish to communicate with. The application is also very useful for business-minded individuals. They can use it to hold virtual meetings or engage in private business talks with their clients.
It is great for individuals who are far away from their families and want to stay connected with them. Using FaceTime for video calls is better than texting or making voice calls. FaceTime is the king of all video messaging apps given the video quality it provides. Apple's technology is definitely not overrated. This is true because the images produced on the application are very clear and sharp. While the quality is likely to vary based on the iOS device in use, it is still way better than its alternatives at its lowest.
The video calls on FaceTime can have quality as good as 720p on its best performing device. FaceTime is easy to use. All you need do is to enter your Apple ID and look up who you want to call on your contact list. You can receive calls on FaceTime anytime; as far as the device is running.
Android FaceTime Features
Having a fascinating app design, FaceTime is useful anywhere and anytime. Setting up the app is simple. Having FaceTime only takes a one-time app purchase of $0.99. You can download it on the Apple store. It would be denigrating of the application if I do not mention that FaceTime offers crystal clear sound while video calling.
You can do FaceTime audio on an Apple Watch and its usage is so easy. iOS 12 and macOS Mojave users are able to make group calls; something like a conference call. This would allow you to save moments for you to reminisce on. FaceTime on iOS 12 also includes animojistickers and live photos.
Apple developed iOS 11 and macOS High Sierra to support taking live photos. This gives you the opportunity to capture fun moments during your chat. Apple products, devices and applications, hardly run into problems. The probability FaceTime will run into problems is about 1%. Although you might get error messages, they rarely occur. But if they do, it could be frustrating.
FaceTime offers the opportunity to block users from trying to contact you. Let's say you and a particular person are no longer on speaking terms and you don't want their friendship anymore. When you block them, they can try to contact you but you won't be able to receive anything from them. You can make use of the FaceTime Touch Bar tool frequently.
When you launch FaceTime, select a contact and tap the info next to the name to view information about them. Tap the name to start a call. You can start a group call by adding the contact of one person you want to call. You can go ahead to add 31 more people to the group call and tap audio or video to put your call through.
Best Alternatives to FaceTime on Android in 2022

Undeniably, FaceTime is the best video chatting app available around now. You can try some other apps that might try to match what FaceTime does and has to offer. We have listed some of these apps below.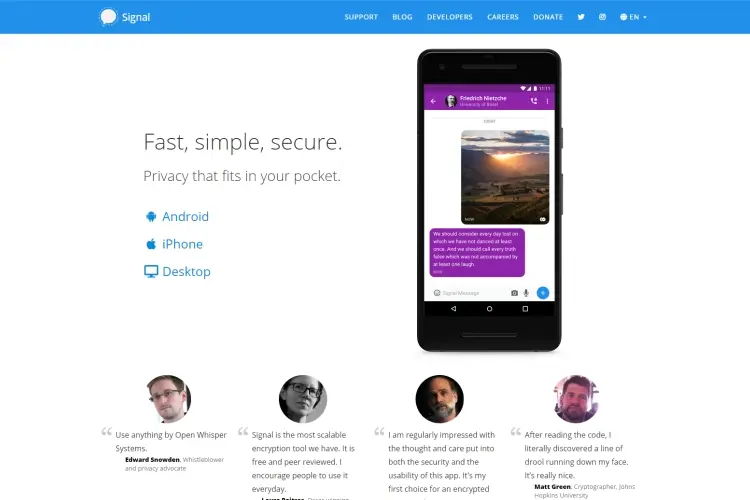 Signal is a cross-platform video calling application. The app's basic purpose is for sending messages; one-on-one, group messages and files. But, it can also make one-on-one voice and video calls. The app developed by the Signal Foundation was first released in 2014. It is available on Android, iOS and Windows. Signal Private is free and uses standard telephone numbers to connect its users. Signal offers secure communications between its users. It makes a fair alternative to FaceTime.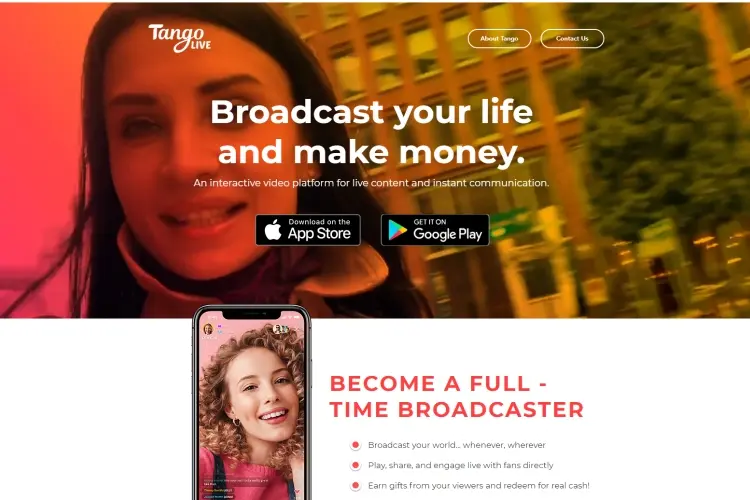 Tango is a cross-platform application that is available on Android and iOS devices. It is popular for offering video calls. The application is free and has been enjoying the usage of about 200 million subscribers. Tango is available in 14 languages. The app seems to be more involved in social interactions. It offers a game tab while you are on a video call that lets you challenges friends. You can also send customized animations to your friends and store photos and videos. Tango is an application you are definitely going to enjoy.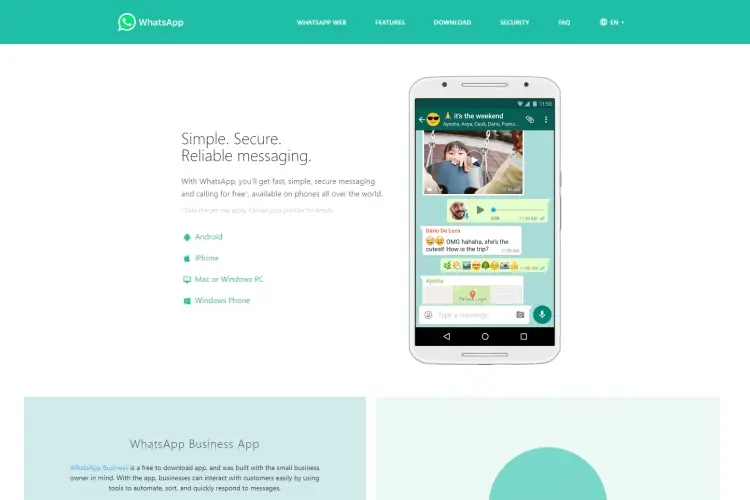 WhatsApp is too popular not to be on this list. The application seems to have never had downtime since its introduction onto the social media scene. The app is also known for its emphasis on security; it offers encrypted communication. WhatsApp is a chatting app which offers very good video calling services that you can make good use of. It is available on cross-platforms; Android, iOS and Windows.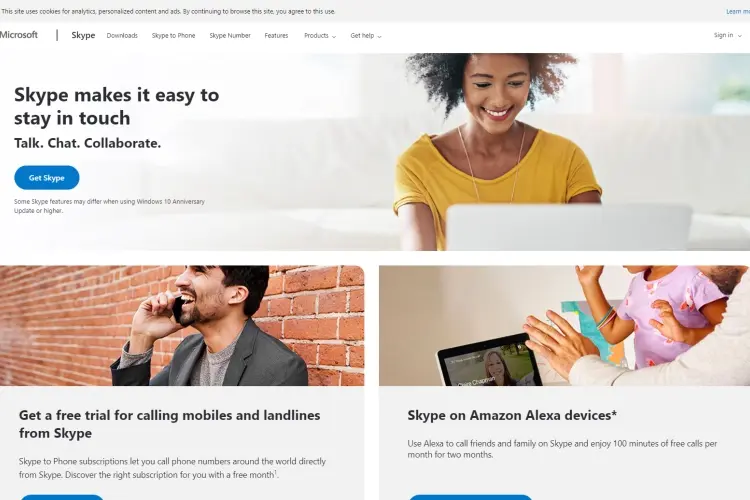 Skype was, in recent times, very popular among young people especially. But as time went on, other apps have come to surpass the good old Skype. The app was once used on desktops but is available now on many platforms. It is a messaging application used for its video calling feature. It is also useful for chatting and sending media. Skype uses a network protocol called VoIP which has not been made public. It has secure communication with end-to-end encryption. Skype supports video calling; one-on-one and conference. Skype users use a unique Skype name which you can use to look up users.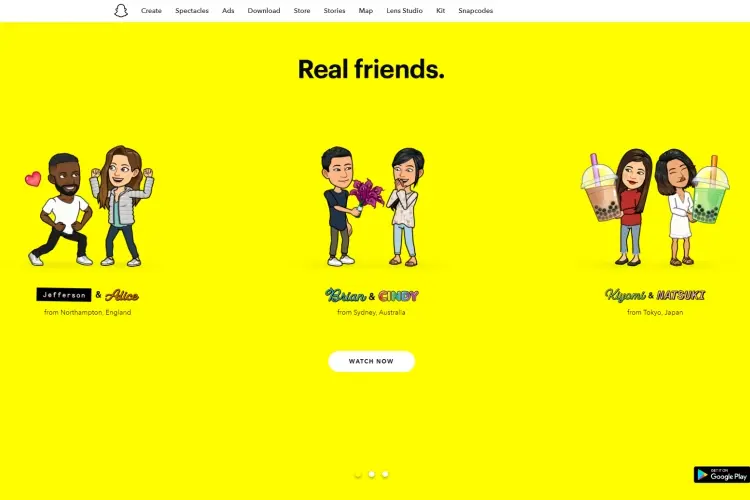 Snapchat came up as a very fun way to communicate with friends and family. It is based majorly on communication via images. This affirmation lends credence to the fact that the app opens up to the camera first. It was created by a trio who are former students of Stanford University. Snapchat users can send stories for viewing by friends and family. As a multimedia and communication application, you can make video calls with friends and family registered on Snapchat. It can work on Android and iOS devices.
Google offers this application for free. It is like an Android version of FaceTime. It is a very simple application used for video calling only. It connects to your phone number so you can call people on your contact list using Google Duo. Google Duo works across different platforms. This means that it can work on Android devices and iOS devices too. It allows users to make high-definition video calls. The app can reduce video quality so as to optimize connection in poor network situations.
This app is another video calling app that can be used whenever the iOS-based FaceTime app is not available to you. This nice app is also available on iOS devices as well as Android devices. You can make free one-on-one calls and group calls too with clear audio quality. The quality of the videos can switch under various connection conditions. This is necessary to give you a smooth video calling experience.
Glide is more of a video messaging app than a video chatting app. It allows you to record videos and send them to who you are chatting with. Although they can watch you record the video before it is sent. Despite the Glide app falling very short of the standard that FaceTime has set, it is still considered a fair alternative to FaceTime. It runs on Android, iOS and Windows Mobile platforms.
Facebook is an application that allows you to chat with friends and family. A very popular application that has a very large number of users. But the app which is majorly a web app as well as an Android app is also available on iOS devices. It offers video calling as one of its features. A lot of people use Facebook which is likely to have friends and other people that you know about it. It is nothing compared to apple's FaceTime. But it can make a good alternative if you want a video call with your loved ones.
Viber is a video calling application that has been available for a very long time. Although, it was used to make voice calls, it integrated free video calls into what it had to offer. It is a very good alternative to FaceTime on Android. It has in-app purchases which are not entirely necessary since the major video calling feature is free. The app has gathered a lot of users over time reaching up to 600 million users worldwide.
This alternative offers messaging functions and video calling functions too. The app is simple and easy to use. The imo messenger is a cross-platform application used on Android and iOS devices. The mobile version of the application supports very high-quality HD voice quality and video calling. The application is free for its video group calls and chats. Just find the contact that you wish to video call with.
Conclusion of Best Facetime Alternatives on Android
While there are many alternatives out there, the messaging alternatives are awesome. For all that FaceTime has to offer, these alternatives offer it too. FaceTime gives users a fantastic UI experience because it is integrated with the Apple technology. This gives it an edge over these alternatives because every user wants a beautiful experience.
We'll love to know your thoughts on this post. Do you know of other fantastic messaging apps that are not on here? Kindly share with us. Also, help us share this on your social media by clicking the Share buttons on this post.