For those who like games capable of increasing adrenaline levels, some action games for mobile, whether for Android or iOS devices, may be the best options. And the interesting thing is that adrenaline can be increased in several ways. After all, when we talk about action games, we can include games of different genres, that use elements of action to make things more interesting and busier.

One of such games which ticks all the boxes is the PUBG (PlayersUnknown Battlegrounds). In the year 2018, it topped Google Play's Best of 2018 list. It came out on top as both Best Game and Fan Favorite Game. This popularity has made it one of the most sought-after games.
As a result of this, many developers have tried to model games that look like PUBG. While some of them have succeeded, others haven't.
Best FPS Games Like PUBG Mobile for Android And IOS
In this list, we shall be providing some of the best games like PUBG mobile for Android and iOS.
1. Call of Duty: Mobile - Game Link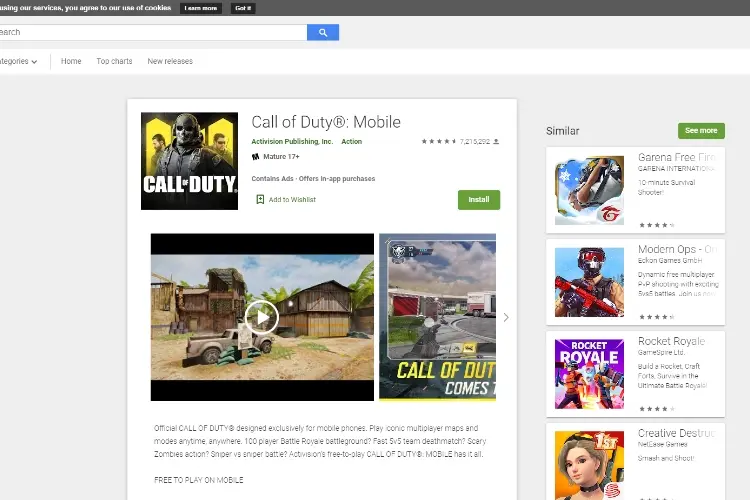 Talking about Call of Duty: Mobile is kind of "raining in the wet". After all, since it was released (and not so long ago), the game has registered impressive numbers, in terms of simultaneous downloads and players. And yes, even though it is a mobile version of the Call of Duty franchise, the action is the highlight.
With several game modes and maps that are already very well known by fans of this legendary franchise, Call of Duty: Mobile offers a great FPS experience. This is easily one of the best mobile action games today.
2. Fortnite Mobile - Game Link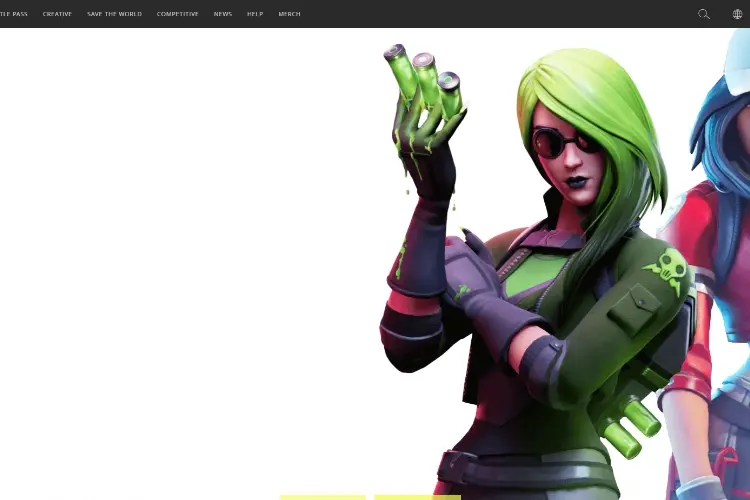 And since I mentioned the term "rain in the wet", I will evoke it again, since the great Fortnite Mobile is also an option that needs no introduction. The Epic Games game is one of the biggest icons of the Battle Royale genre and action is not lacking in its disputes. With fun mechanics, huge maps and excellent graphics, Fortnite Mobile is a must for those who like fierce disputes involving large numbers of players. Unmissable!
All its great features make it a perfect alternative to PUBG. Fortnite has great customization abilities and also high quality of graphics. The only problem with this game is that it consumes an insane volume of resources.
Asides that, its over 250 million players are having the time of their lives with the experience offered by this game.
3. Rules of Survival - Game Link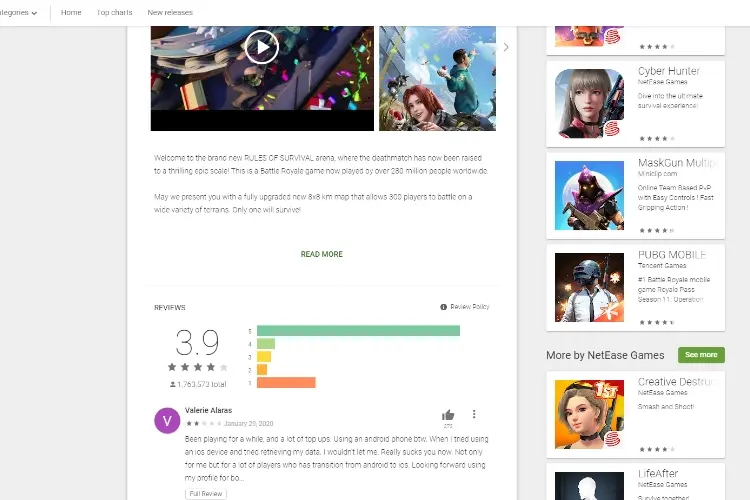 This game is not just similar to PUBG but also Fortnite. It is a game that emphasises survival as the title outrightly points out. There is an option to go in as a single player or a multiplayer. After making this choice, you then enter into a match of survival with 120 other players.
Going on, you could decide to go head-on with the other players and kill off as many as you can. Or you can also decide to sit back and watch them finish each other off. Whichever you choose, just ensure you end up being the last man standing.
One of the key features of this game is the variety of its weaponry. After getting on the island, the player is allowed to go weapon-hunting. Some of the weapons that you can add to your arsenal include rifles, SMGs, and even helmets that are supposed to save you from headshots.
You also get a massive game map. This gives you different strategies with which you can dominate the game. There are also abandoned vehicles spread across the game map. When we say vehicles, we mean that you get boats to move across the water. You also get motorcycles, cars, and even trucks for your movement on land. This vehicle aims to help you move to different areas in the game's territory.
This game has over 230 million players, so it's kind of a big deal.
4. Battle Royal Strike Survival - Game Link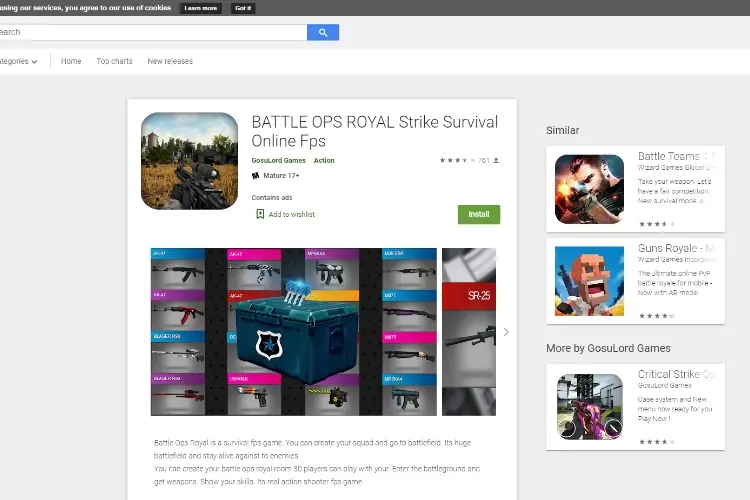 This is yet another multiplayer video game that is similar to PUBG in some respect.
With this game, you can decide to go in solo or create your team to go into the battlefield with. Your ride-or-die, so to speak. This is called your battle ops royal room. Ere, 30 players can play with you.
If you like Counter Strike, then you will love this game. This is because it has all the guns available in Counter Strike and even rocket launchers. This is only a few among the crazy mods the developers of the game keep adding.
You must also note that there are no leadership or ranking boards. It's a team versus team kind of game. So, if you are part of a team, you must work hard and smart to ensure that your team is ranked high. A win for one, a win for all.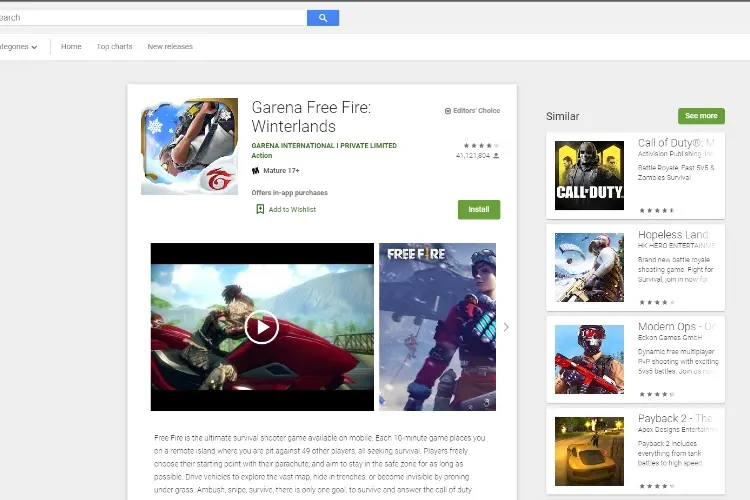 This is yet another awesome battle royale game. It was released in 2017 by Asia's largest gaming company- Garena Studios. From then to now, Free Fire can now boast of over 100 million registered users on its platform.
Free Fire is a 10-minute game and it is played by just 49 players. This is great for players who do not like long-duration games. Players who detest long duration games are tagged, aggressive players. This is because they have no interest in camping or exploration. All they want to do is take out their enemy. So, they love it straight to the point. To the killing. And that's the kind of game this is.
This game also has amazing visual graphics and an equally amazing voice chat feature. This makes strategic planning among players convenient and more effective. The weapons are also very easy to find. There are vehicles all over the map. These vehicles are used to hastily convey the player to another area of the game.
The aim of Garena Free Fire is single- grab all you can while you stay alive. Pretty simple.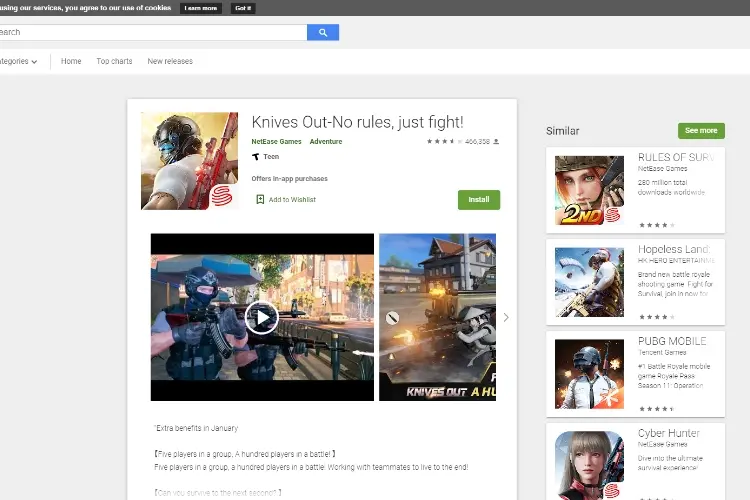 Yet another alternative to PUBG. A strong one. The game is similar to PUBG in several ways. Not just by both being battle royale games. Just like in PUBG, only 100 players start the game and the last man standing wins the game.
the quote, 'No Rules Just Fight' is the best definition for this awesome game. There are no rules to the game. But if you must abode by the rules, then let the rules be yours.
This game has amazing visuals. It also has features that give players a realistic background experience.
7. Black Survival - Game Link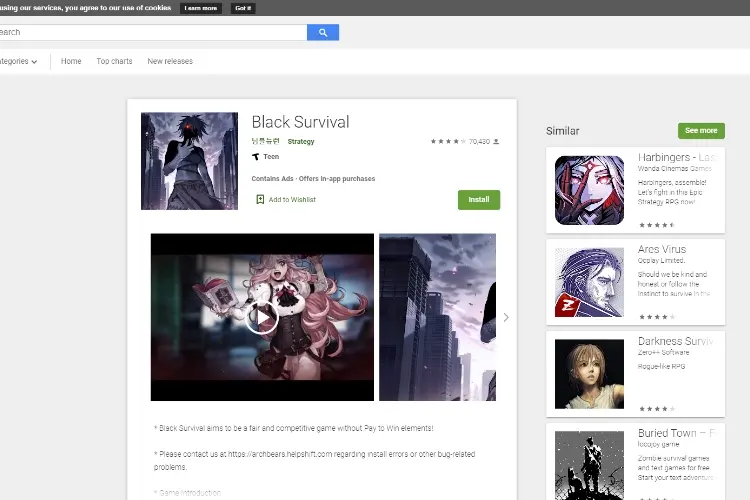 In this game, 10 players fight until the last man is standing. It is a 20-minute game and action is quick and exciting.
In this game, you choose an anime character and then you are dropped on an island to begin the struggle for your survival.
You must also note that Black Survival's characters come with special abilities and special weapons in their arsenal.
One amazing thing about this game is the responsibilities and decision-making opportunities it gives to the players. The game gives the players a wide range of over 600 weapons to choose from. But the catch is that you would have to personally memorize the recipes for making your weapons, your food and all your tools.
The game requires that you are quick on your feet and it might get challenging for those new to the game. The game features both casual and ranked modes. The ranked modes are mainly for experienced fighters. For the casual mode, new players can learn the ropes of the game and improve in the craft.
One of the pros of the game is that weapons are very easy to find n the game. Also, there are vehicles across the game for easy movement of the players.
Black Survival is also very lightweight. In the sense that it takes up very minimal space in the storage.
The list goes on and on. The fact remains that if you need a game that is quite similar to PUBG, then Black Survival should be one of your top choices.
8. Survival Royale - Game Link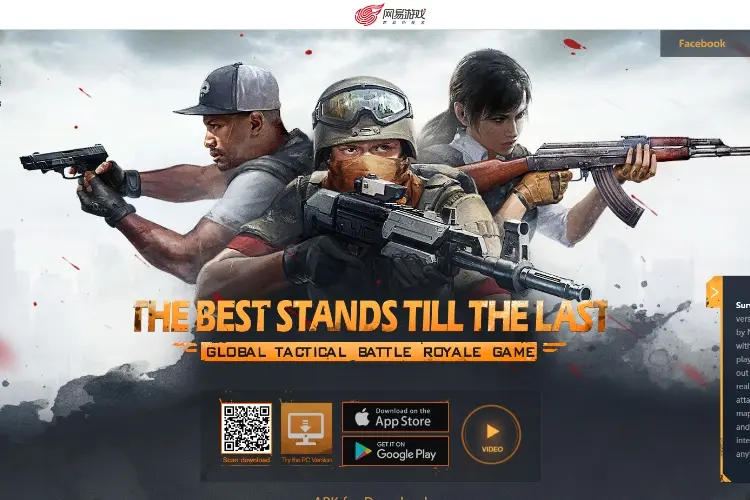 This is a game by NetEase, the makers of Rules of Survival. It is almost identical to Rules of Survival but there are still some differences.
It is also a 100-player game. It starts with 100 players and they all fight it out until there is only one last man standing.
The graphics are also very stunning. The controls in this game are said to be intuitive. This is because they do not require too much difficulty to understand them. From seeing them, it is possible to deduce what they are meant for.
There are also additional mods. One of them is the Firework Night. In this mod, you can only fight your enemies off with fireworks. Another additional mod is the shield mods. In this mod, you get immunity from certain weapons for a particular period.
As if that's not enough, the developers decided to organize events for special days of the year. For example, Valentine's day, Christmas Day, and so on.
This game is constantly being improved daily. It is still in its early stages of development but it already has a lot of great features.
We have reached the end of another list and, as always, we would like to ask you to make good use of the comments section and, please, indicate other great alternatives to PUBG. We have listed some of the best PUBG alternatives in the mobile gaming market but it is left for you to decide which one is the perfect match for you. We hope that goes well.