Free Best Android Apps to Watch Live Sports in 2022 - Sport is one of the oldest and exciting activities in our world today. Sport connects people of different races, ethnic groups, and religion.
Why a Need for Live Sports Apps for Android in 2022?
Sports dates back to ancient times. Going far back as the time of Alexander the great people gathered to watch different sports activities in Arenas that later modernized into stadia (plural of the stadium). The thrill and enthusiasm you get from been present at the sports event cannot be overemphasized . You won't get enough as much from reading news on the outcome of a match. When attending games live, you tend to cheer your favorite team up during the cause of play increasing the confidence of your team. So many loves to watch their favorite team play live but in most cases, it tends to be challenging
As we may know it, Technology has solved the pressing challenge of sports lovers in recent times by bridging the gap between them and the sports stadium. Interestingly, a whole lot has been done in achieving this milestone of bringing live sports to you. The development of Android Sport streaming Apps has made it possible.
Today, with a smartphone and a live sports App you can watch your favorite team play live even while at your place of convenience. Among these platforms or Apps, some selected few are regarded as the best.
Watching live sports for free is not always cheap as you're required to pay some token in other to access or watch your favorite team.
If you're a sports lover and wish to never miss the moment of live sport, then you're in the right place. Today, we would be reviewing the best Android Apps where you can get free access to stream your favorite matches
List of Free Best Android Apps to Watch Live Sports in 2022
Take a relieving sigh because you'll get what you are looking for as you go through our list of best Android Apps to watch live sports for free.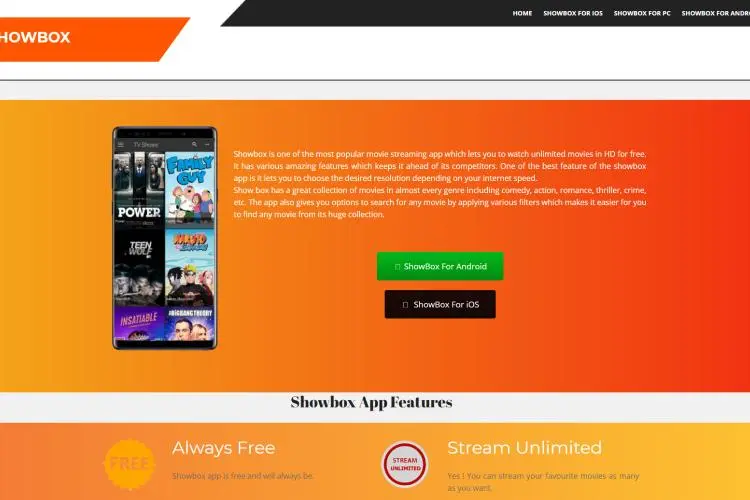 Show Sport TV is a live sports App that is keen on bringing you a great and amazing time while you see your favorite game. Show Sport TV is available on almost any device you can think of and it is accessible anywhere, anytime.
There are some modified and very popular sports channels present on Show Sport TV. The experience of using Show Sport TV is top-notch as the interface and templates are smooth and clutter-free. It gives you a feeling of satisfaction in the overall usage of the App.
Show Sport TV has a website version you can quickly access anywhere if you don't have the App installed on your device. But it is advisable to make use of the App as it gives you better user experience.
Channels offered by Show Sport TV cuts through lots of profound sports channels you can find around the world. Channels like Sky Sports, Fox Sports, Star Sports, WWE Network, Sony Ten, BT Sports , AD Sports, Sports Klub , Sports Net and lots more.
I would highly recommend Show Sport TV to those who love sports out there. Show Sport TV has a low amount of buffer in streaming and airs events with a HD quality. Interestingly, there is a chat feature where you can share your views and thoughts about the ongoing game. A built-in player that plays videos is also present in Show Sport TV.
Below are some other fascinating features of Show Sport TV
Push Notifications to inform or alerts you about upcoming matches.
Simple and user-friendly interface.
Free to use without requiring account opening.
Built-in player with the option of adjustable resolution for videos.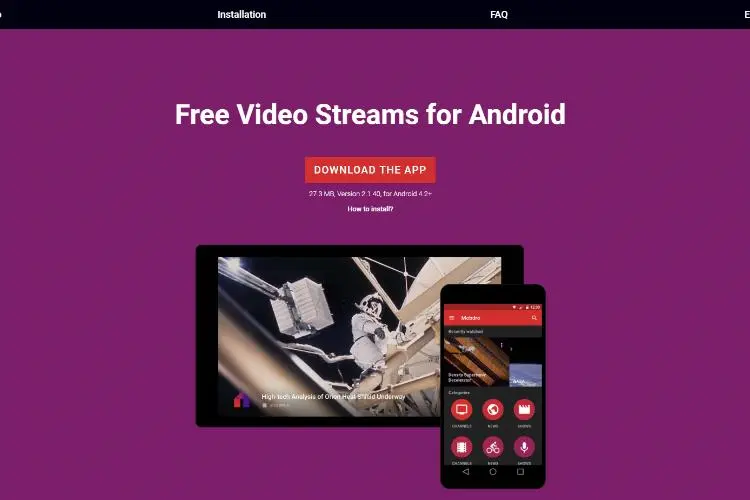 You must have come across Mobdro in one way or the other . But If not, just sit back and relax as we introduce to you the famous and trendy live TV App available on Android. For a lover of sport, Mobdro is a final stop to your quest of Android Apps to watch live sports for free.
Live channels provided by Mobdro are placed into categories of the genre like Entertainment, Movies, Sports, Music, Animals, Tech, anime, spiritual and gaming. Mobdro brings to you amazing features like downloadable TV shows, Live TV and popular Sports channels you could think of.
If language is a barrier, then you need not worry. Mobdro has provided a solution with the availability of more than ten different languages from at least thirty different countries. Mobdro gives you a wide collection of contents to pick from giving you a wild experience of Live TV channels around the world.
you need not worry about difficulty in navigation and most importantly finding what you need. Because Mobdro 's interface is simple and friendly bringing everything to you in a unique style .
However, Mobdro is not available on the widely known Android App Store (Google Play Store). But it can be easily downloaded from their official website. The opening of accounts is not required to use the App. But an Android version of 4.1 and above is required to successfully run the App.
Mobdro is cool and I am sure you wouldn't be disappointed in exploring the App.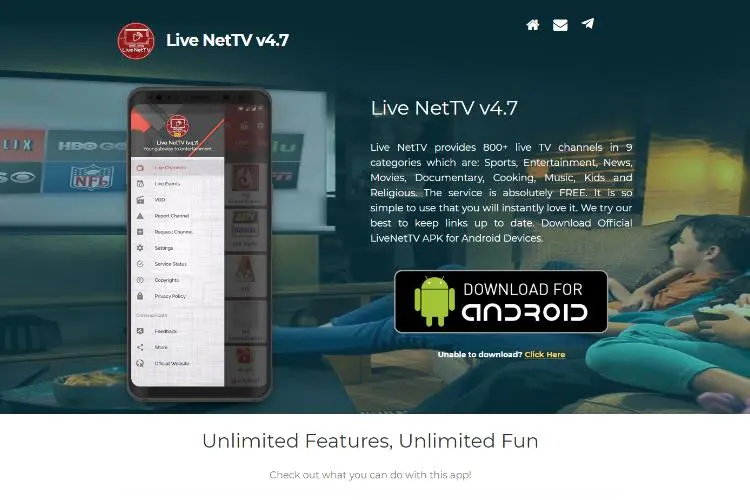 Among the trendy live TV Apps out there, Live NetTV brings a lot to the table, and it is known for offering the largest amount of channels so far on a live TV App. Live NetTV gives not only you access to viewing live Sports but also Movies and popular TV shows.
Live NetTV gives you access to well over 700 plus channels from different countries. Talking of a very simple and user-friendly interface, Live NetTV is a leader and brings you channels in categories of the genre for quick and easy access. Live NetTV can be used to watch almost any live event or sports around the world.
There are some additional features of Live NetTV listed below
Simple and user-friendly interface.
Option to filter channels to suit your taste.
Completely free videos.
Live channels of over 700 and of different categories are present.
Supports Chromecast.
Supports high-quality videos.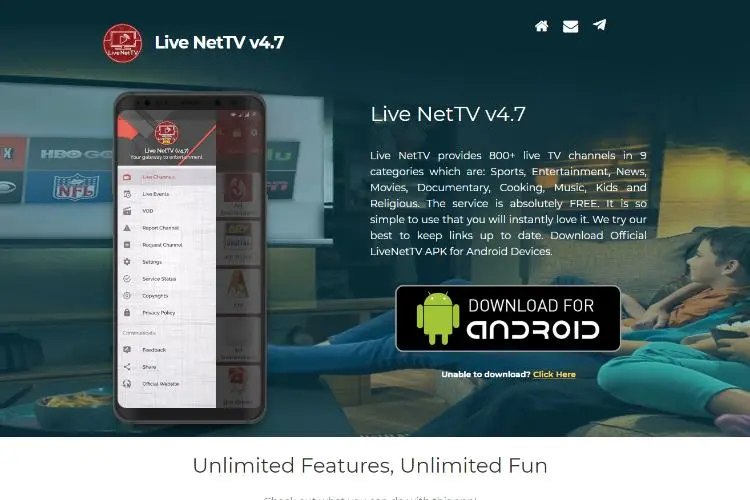 Name the sport you love and you'll find it right on Sports Angel. Sports Angel is a live streaming app that brings you what I'll call the mega experience in watching your favorite team play.
Sporty Angel is free but accustomed to Ads in its interface. video resolution can be adjusted according to your preference and satisfaction. Sporty Angel offers live channels like Sky Sports, ESPN, Euro Sport, Fox Sports, MUTV and lots more. Interestingly, Sporty Angel App can be installed on Android TVs And Fire TV giving you the additional advantage of viewing your live sport on a big screen.
some additional features of Sporty Angel
HD quality support.
Low buffering rate.
A friendly interface and easy navigation.
Completely free and sign-up is not required .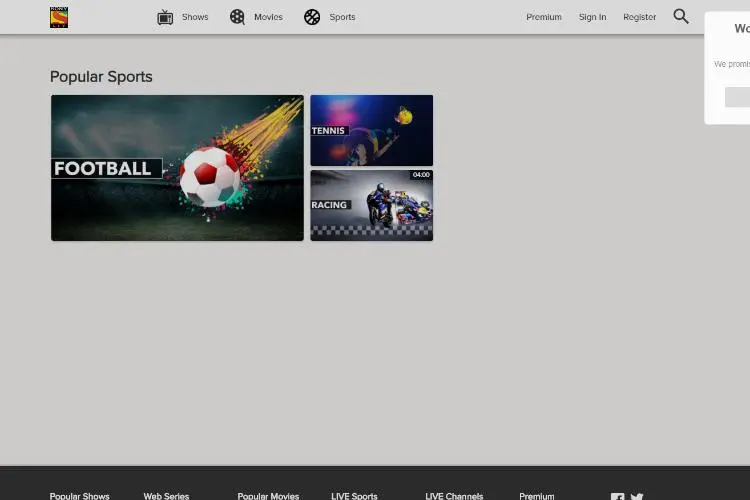 Sony LIV is a live TV App created by Sony for sports lovers around the world. Games can be viewed for free without paying a dime. However, there is a delay of 5 minutes in the streams while using Sony LIV without a subscription. The contents offered by Sony LIV are top notch and gives you a onetime experience you cannot forget.
A VPN with India servers is required to use Sony LIV outside of India as it is available for India only. There are a lot of programs you get access to using Sony LIV. Programs like UEFA, Cricket, EPL, La Liga, FIFA World Cup, WWE, Copa America, Italian Serie A, The FA Cup, The Rugby Championship, NFL, NBA, Super Rugby, The Masters and many more programs.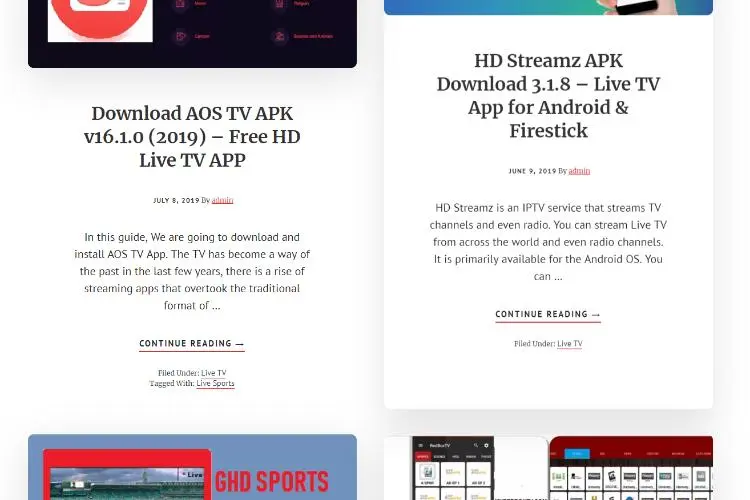 RedBox TV is one the best live TV App you can lay your hands on lately. It is packed with so many features making it a go-to App for sports lovers around the world. As you may know, RedBox TV is free without any need to pay or subscribe to anything. It offers over 1000plus live channels available in over 15 countries.
RedBox TV has inbuilt support for popular Android players. Media players like '321 player, MX Player and Web Player. RedBox is simple and very easy to use as the templates and interface are user friendly. You get a unique and unmatchable experience from the usage of the App. All you just need to access the great features of this App is just a smart mobile phone and you're good to go.
RedBox TV not only offers sports channels but also offers entertainment channels, kids channels, and science channels from countries Germany, Pakistan, Malaysia and lots more. RedBox is unique as it categorizes sports separately for better placement and navigation. All you need is a click away. Give it a t ry , I promise you won't be let down
Conclusion of Best Sport Android Apps to Watch Live in 2022
Finally, solving the problem of settling for mere news of the outcome of your favorite game has become a thing of the past with the Apps listed above.
As a sports lover, you can now harness the potentials of these Apps and get the best thrill and excitement from watching your live sports online. Your search is over, all you just have to do is to install any of the Apps listed above and begin your uninterrupted streaming.