Television is great, we all know that. I've been watching TV since I could talk. What's not so great is having to pay for your television programs. That's why Project Free TV was such a big deal, and why people started to freak out when they couldn't find it anymore.

What's Project Free TV of 2022?
We're not endorsing piracy. This article is for readers who want to learn about what happened to their favorite site, Project Free TV, and what sites perform similar functions to Project Free TV.
Project Free TV was an illegal streaming site for television shows. It was very popular and beloved by its users, who have reached out on the web for answers about the site's disappearance.
What Happened to Project Free TV?
This amazing site disappeared on July 24, 2017 without warning. People think that the site may have been revamped before being put back online, but there's no evidence to suggest that this is true. Several sites around the web are similar to Project Free TV, but none are exactly the same or verified.

When it comes to illegal streaming sites, most sudden disappearances are caused by large companies whose content is being illegally streamed by the site. Piracy is illegal, so it's likely that pirating sites will be discovered and taken down by corporations that the sites have duped out of their money.
Is Project Free TV still available?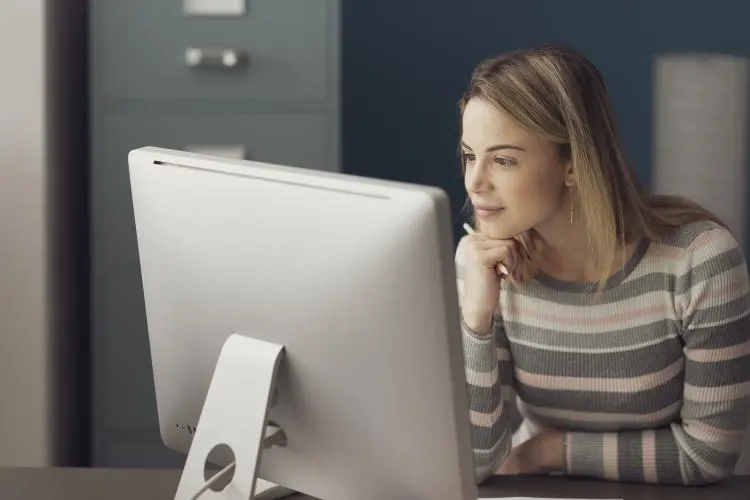 The simple answer to this is no. Project Free TV isn't still around in the way it used to be or in a verified form. You'll have better luck searching for new streaming sites than searching for the remains of Project Free TV.
That being said, there are copycat Project Free TV sites because the name is well known and can bring traffic to the site. None of these copycat sites are verified by the original Project Free TV owners and they don't work quite as well as the original site.
Besides, if the Project Free TV site was taken down for copyright reasons, the owners probably wouldn't put it back online under the same name for fear of being caught a second time.
Stay Safe from Project Free TV Copycats
Remember, we aren't endorsing piracy, but if you try free streaming services because you want an alternative to Project Free TV, follow these rules.
1. Turn on AdBlock
Advertisements on free streaming sites can be dangerous. One wrong click and you're vulnerable to hackers or data leakage. Turn on AdBlock to ensure a safer and less interrupted television experience.
2. Read the rules, terms and agreements of the site
It's not really a great idea to trust any piracy sites because, well, they don't abide by the law. However, if there's any information on the website that includes a warning or agreement, make sure you read it.
Sometimes, just to be nice or to keep themselves from being liable, websites warn users about dangers of use. You also don't want to sign up for some fine-print agreement that charges you money every month despite the site claiming to be 'free.'
3. Don't give out any personal information
To ensure you don't get charged monthly or that your financial information isn't stolen, don't give out your credit card number or personal information. Be cautious even about providing your email to piracy sites, because they have no legal regulations regarding privacy.
Sites like Project Free TV in 2022
Don't forget, the only true way to guarantee that you'll be watching quality television is to pay for verified services like Hulu and Netflix. If those aren't an option for you, here are some alternatives to your old favorite site. Remember, these sites may be illegal, so we are not endorsing them. Be safe while you explore!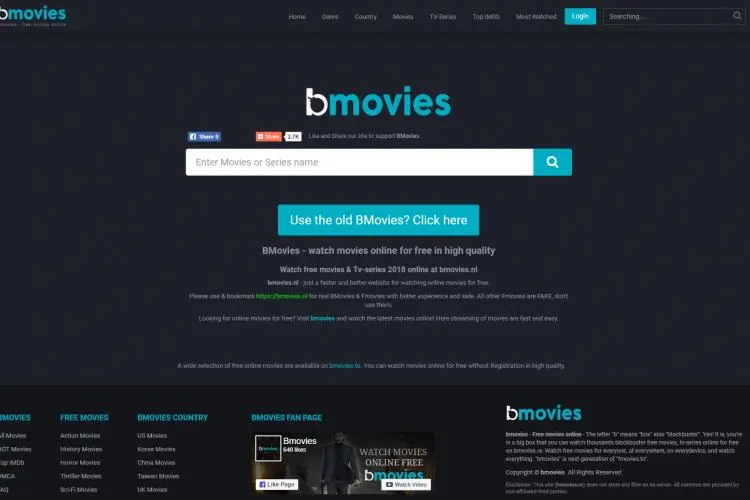 This site has plenty of movies for free in high quality. Download any TV series or movie without signing up for an account.
Bmovies has a clean format and a nice, easy search bar for looking up specific titles. Make sure you use AdBlock for this site because it's littered with advertisements.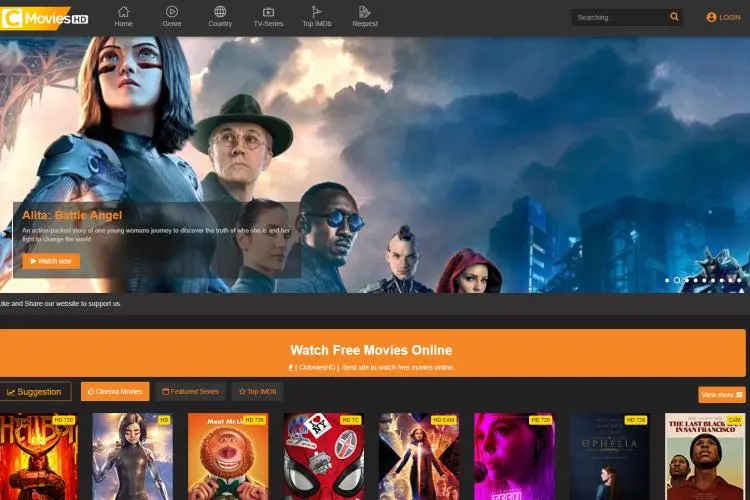 Cmovies has lots of more recent films available. To use this site there's no need to sign up and you can search for anything in particular that you're looking for.
Careful where you click on this site! Lots of clickbait is visible on this site and could lead to your computer being vulnerable to a virus.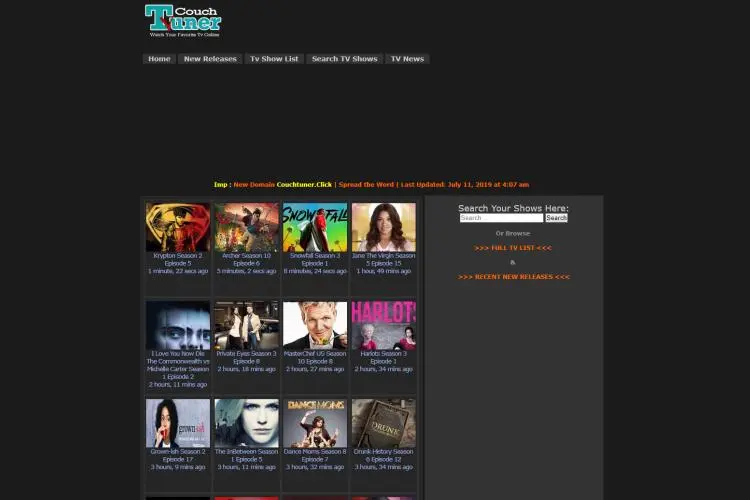 Couch Tuner has full HD for its episodes. The titles of episodes are clear and easy to look up.
Couch Tuner specializes in television and has many shows available on Netflix, Hulu and elsewhere. Rare television shows exist on this site too, so if you're looking for something niche, try Couch Tuner.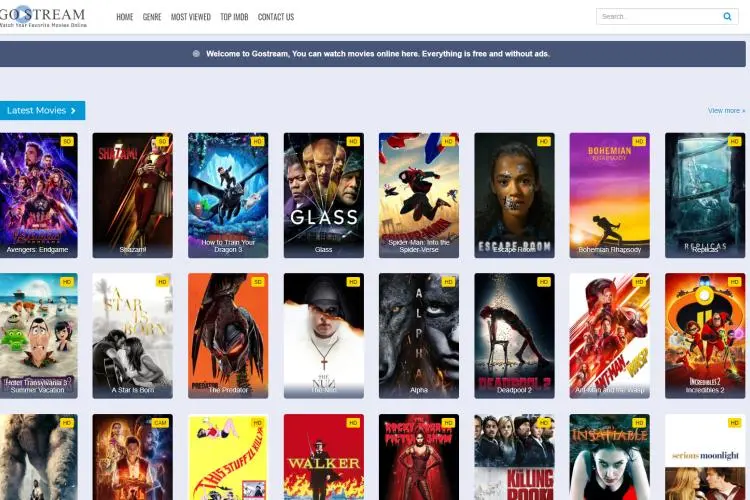 GoStream has free movies and television for your viewing pleasure. Its vibrant organization and colors make movie watching easy and fun.
This GoStream is verified by the GoStream creators. Copycats exist for all streaming sites, so if you're looking for a specific site, make sure it's the real deal!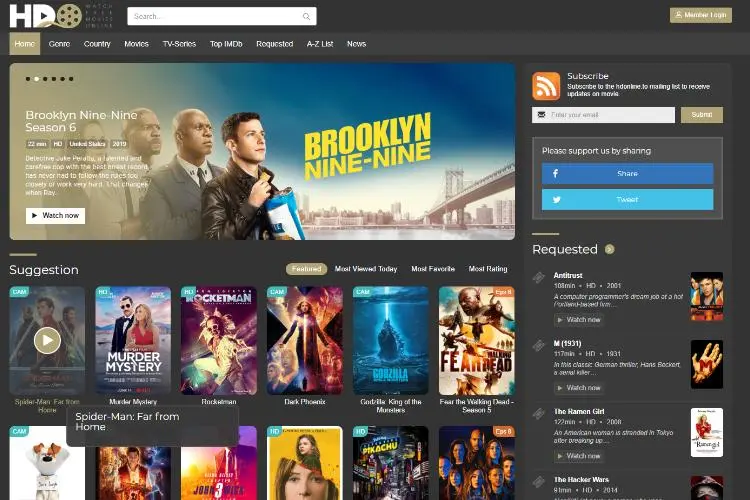 Before you access HDO, the site will check your browser and then link you to another site. If a movie is recorded by camera in the theater, the site lets you know so you can narrow your search.
This site has recent films and television shows for free. No registration is required for HDO.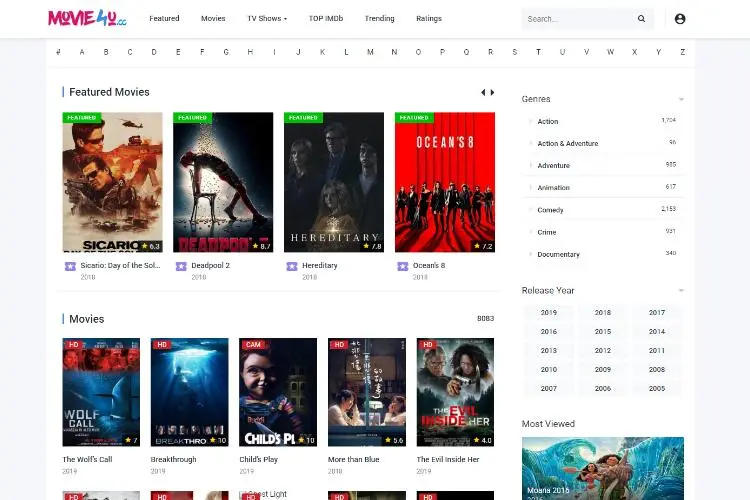 Movie4u is one of the most organized streaming sites. It lists movies and shows alphabetically.
Like many other sites, Movie4u isn't limited to old media. New movies and shows are easily available on Movie4u.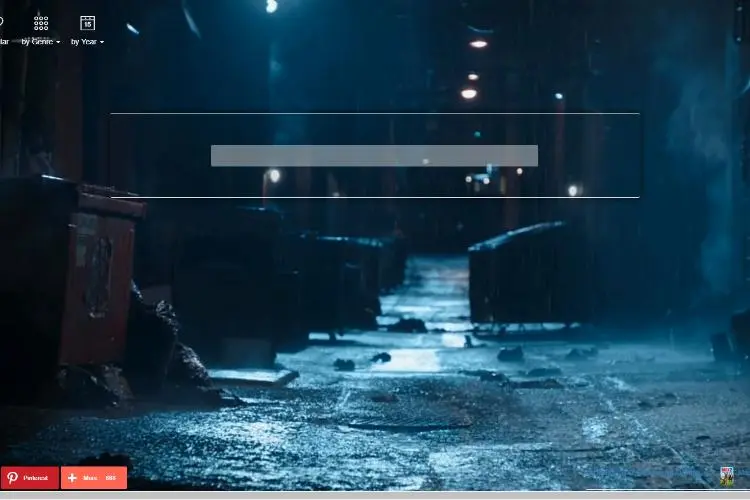 Niter's homepage might be a little disconcerting at first. Basically, the screen that pops up is a search bar on a white background.
Don't let that worry you. If you don't want to search for a specific TV show or movie, hit the home button at the top left corner and get a list.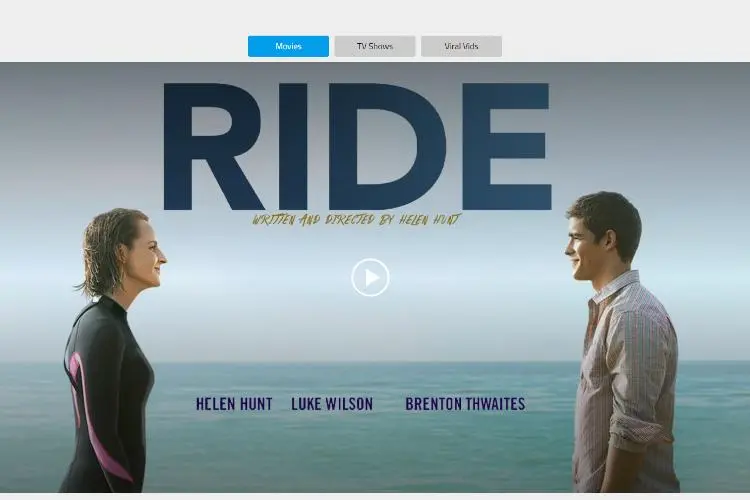 There's no need for an account to watch shows or movies on this site. Just click on the media you want to watch and it will play.
Critics of this site find flaw in its limited selection because it focuses on cult or niche content. If you can't find the rare show you're looking for or you want less popular things to watch, Popcornflix is the perfect fit for you.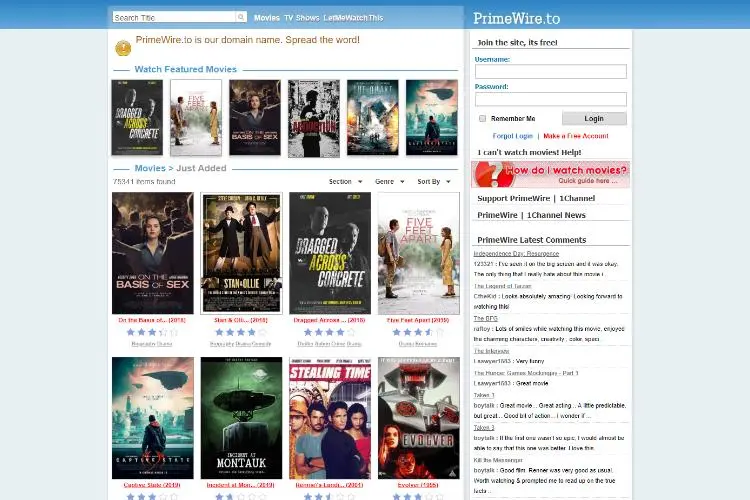 PrimeWire stands out from other streaming sites because it's focused on social media and communication. While hosting a ton of movies and TV shows, PrimeWire also allows users to join for free to comment on their favorite media.
This site has a very professional feeling, and it's soothing to see other users online. You aren't required to sign up for a free account, but if you want to interact with other users, then an account is necessary.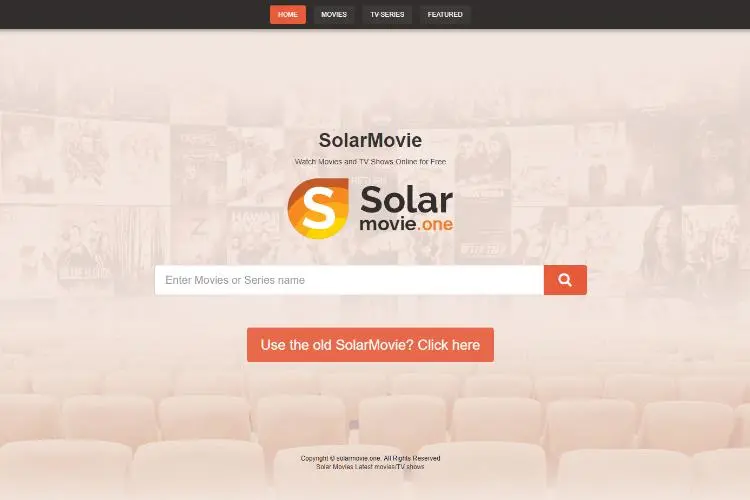 Solar Movie is clean and official. There are options at the bottom of the page to share the site on Google, Facebook, Twitter, Pinterest and more.
You can search for a movie or TV title in the search bar. There's also a feature on the website that allows users to visit the old SolarMovie site, which has a different layout and features.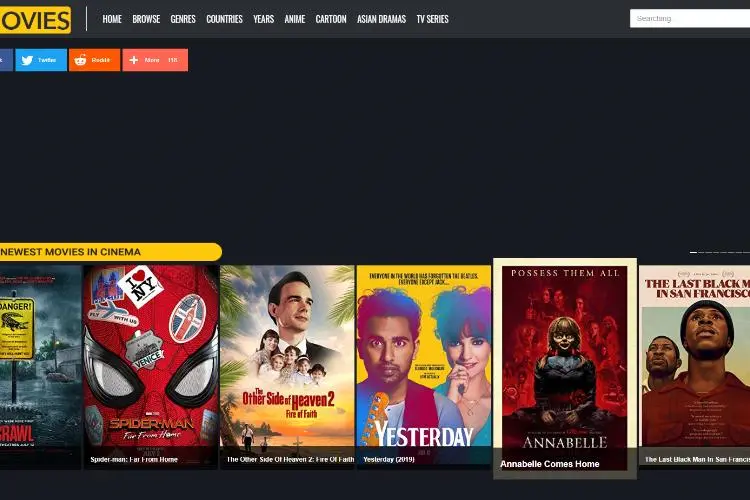 This site focuses on movies but has tons of free TV shows for you to check out as well. Go to https://waytohunt.org/fmovies-proxy/if you have trouble accessing Fmovies.
This site might prove risky to use or difficult to find. Stay on the safe side by keeping your virus detectors up to date or visit sites like https://thehightechsociety.com/fmovies-review/ to ensure that you're using a safe site.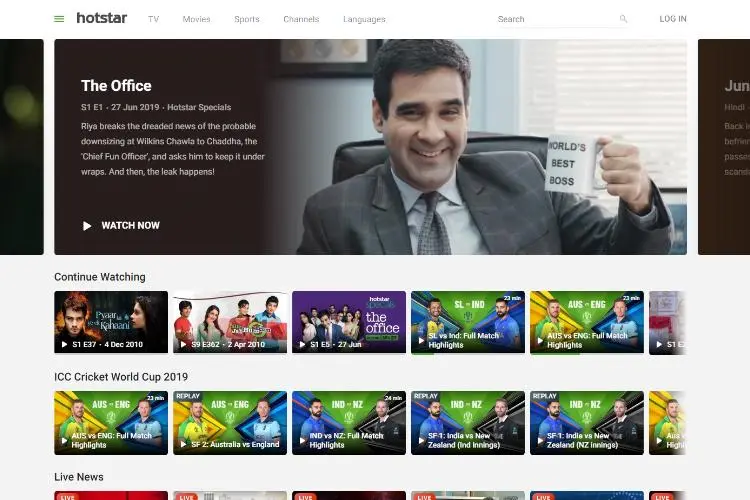 Hotstar TV has a huge selection of TV shows, music, live sports matches and movies. That makes this movie a popular destination for film and TV streamers.
This site is popular in India. Many TV shows and sports matches featured are Indian, which—if you don't already watch Indian television—means it has a ton of fresh options for you to explore. Hotstar TV is easy to use and beloved by many TV watchers, but if you're worried about the site being secure, try a quick google search to see how safe the service is.
Be Smart Playing with Project Free TV Alternatives
Pirating might be an easy way for you to get ahold of the movies and shows you're dying to see, but keep in mind that it's illegal. Make sure you read up on piracy law if you 're going to take any risks.
Publishing illegally downloaded media anywhere can result in a charge of criminal copyright infringement, which is a felony and could lead to a sentencing of up to five years in prison.
That being said, movies and TV shows are small joys of life. If they make you happy, make them part of your self-care routine.
If you want quality, consider saving up some money monthly to pay for services that have the right to publish their content. Hulu, HBO and Netflix are great options for this, but they docost money on a regular basis.