Best Samsung Smart TV Apps in 2023 -Okay! Let's get one thing straight, there is no such thing as dumb TVs and... No! Smart TVs are not TVs that are smart. Hilarious right? Well, I had to make that clear in case anyone was thinking it. So what then is a Smart TV?
Why a Need for Best Apps on Samsung Smart TV in 2023
A smart TV is a regular television set but it is inbuilt with internet and websites. The website emphasizes ease of use, interoperability, participatory and user-generated content for end-users. All the features of Web 2.0 allow users to view online photos, stream music and videos and browse the internet.Aside from the customary features of the television and set-top boxes provided through customary broadcasting bodies, smart TVs are designed to provide additional features.Features such as online interactive and on-demand streaming media, over-the-top content, home networking access, and Internet TV. Source Wikipedia
A smart TV offers more advanced computing facility and connectivity than a traditional television set.You can think of smart TV as a computer system from a handheld computer incorporated within a TV set and allows users to use or install more sophisticated plug-ins based on a specific platform.
If these definitions are a little bit complex for you, no need to worry, they are extra information to make sure we cover the details. Think of smart TV as a TV that gives you access to manage and view online media. But some regular TVs can do this too when connected to an extra box, like Firestick or Roku.Only Smart TVs are designed to do it on their own because it is built with an operating system that provides access to the internet.
Benefits Of Samsung Smart TV Apps
If you think of it, we've had our traditional TVs around for like ages now. They were designed to receive signals from antennas or cables and other sources.If that's pretty much the only ability of TV right now, then we'll say they haven't been much noteworthy advancement. Come to think of it, we live in a world where the internet connects, dominates and influences so much. Isn't it befitting for the legendary television set to also be able to access the internet? Of course, it is. We'd go down now to state some benefits you'd enjoy owning a smart TV. "Not for the record" we were thinking, why name it "smart TV". Hmm. "Maybe televisions evolved and became smarter hence the name smart TVs." "I can't wait for when we'd become "Smart Humans" (lol)." And like, access the internet with our brains (lol). And I'll be like can you please turn on your Wi-Fi, my brain is out of data (lol). Sighed.
· With Smart TV, you don't necessarily have to connect a TV antenna or subscribe to a satellite. This is because you can stream your videos online.

· Smart TV gives you access to a large number of channels like movies, music videos, sports and TV programs.
· Most smart TVs also provide internet browsing and can even play games online.
· Some smart TVs have Screen Sharing and Miracast . They allow users to view contents from most tablets and smartphones on the television. The Samsung label for this is Smartview .
· Some smart TV can also send content to compatible smartphones.
· It has an artificial intelligence service called voice-assisted service. This feature allows you to talk to the TV.
· Smart TVs have a better OS than the regular one. The OS provides a better and faster experience to regular ones.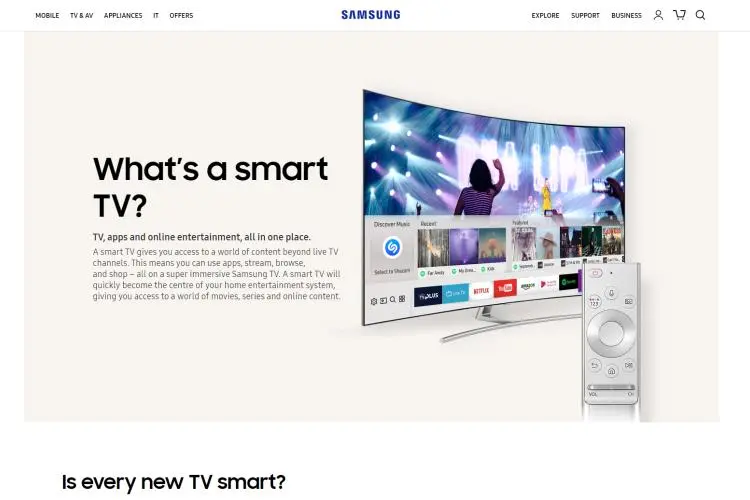 When you think of televisions, you think of Samsung. When smart TV first started to emerge, it was only normal that Samsung embraced and perfected it. Over the decades, it's services has continued to improve and its technology advance.
Smart TVs are able to carry out their tasks with the help of an operating system. This system also provides a platform for application developers. These operating systems are peculiar to their various manufacturers. Samsung uses Tizen Smart Hub

Smart Hub is Samsung's gateway to a world of advanced features. It connects you to digital content like sports information from ESPN. Movies from the likes of Netflix and social media updates from Twitter or Facebook. Smart Hub also provides a web browser.
Below the Smart Hub window, you will find a separate tab named Samsung Apps.

List of Best Samsung Smart TV Apps in 2023

Samsung Smart TV has a large number and varieties of apps in its App Store.From video watching apps like Netflix, sports apps like MYZEN.TV, and kids apps like WordWorld and Three Little Pigs. Educational and informational apps like "7Wonders of The World" and "The Weather Network".Samsung Smart TV ensured they covered it all and let's not forget the social media apps like Facebook and Twitter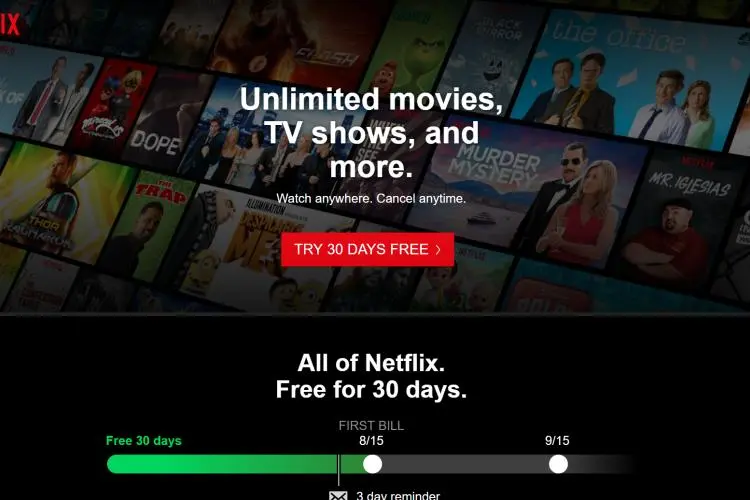 As of January 2023, Netflix had surpassed 139 million subscribers all over the world reported CNN. Netflix is already fast becoming the king of online streaming. At peak times it's using 37% of the United States internet bandwidth source Sandvine. It's also responsible for a large amount of traffic in Europe's downstream traffic. Which makes it one of the biggest online streaming service in the world.
You don't have to download Netflix for your Samsung Smart TV because it's pre-loaded for you. You can find it on the home screen, Smart Hub.In terms of videos or contents, Netflix has an enormous gallery of movies, sports, and TV series.Just mention it, you can almost find any video you're looking for on Netflix. Although there is a difference between the contents you can find in the U.S. versus the UK. Netflix is not for free and you'd be required to subscribe to enjoy their wide range of movies, sports, and TV Shows. Netflix subscription comes in three different packages which are basic, standard and premium. These packages have a whole lot of gap between them when it comes to the services they provide.For example, the premium package provides 4K ultra HD library while the standard provides full HD.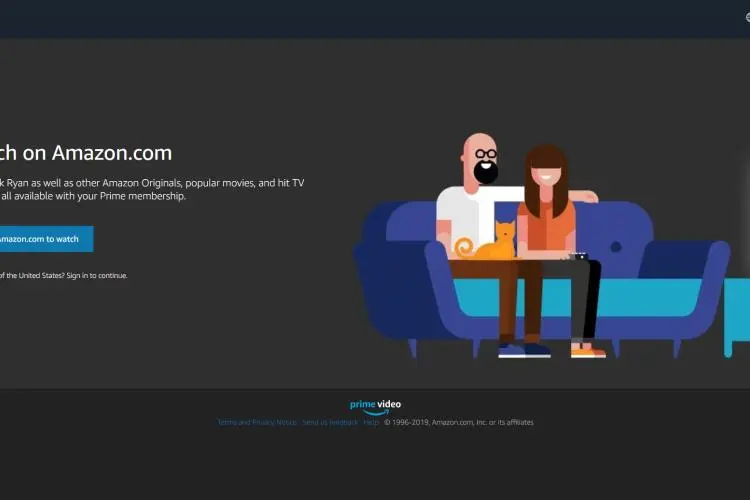 This Samsung Smart TV app is rich in abundant supply. For starters, we have Audible freebies, Prime Music, the Kindle Lending Library. They are also many great movies and TV Shows. Don't be deceive , Amazon has a lot of videos that are not worthy to watch. But in the past few years, Amazon Prime Video has come up with a series of exclusive shows. Some of them are Vikings and Good Omens. Amazon Prime Video also offers a good collection of movies such as the John Wick series.The good thing about Amazon Prime Video is that you can check out its website to see the listings of its movies before paying for a subscription.
Amazon Prime Video is pre -installed in the Samsung Smart TV and can be found in the Smart Hub screen.
Hulu (For USA Only) - TV App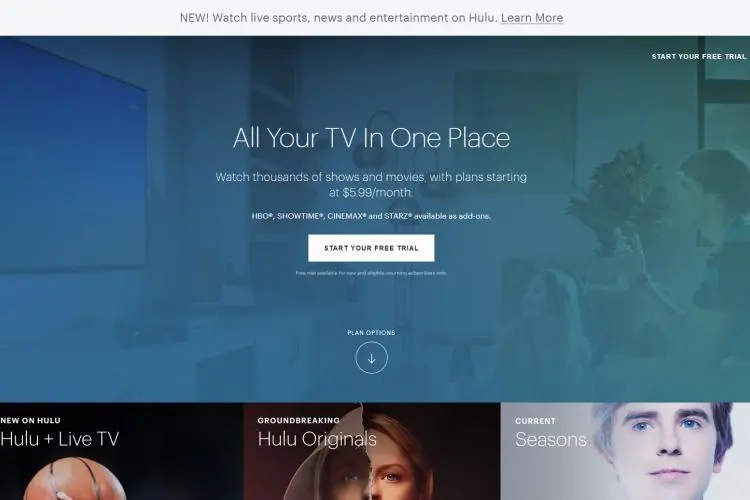 Among the chart of top-notch Samsung TV Apps out there, Hulu has become one of the best competitors. It provides you withoptimum use of your Smart TV after their upgrade a few years back.
Hulu is a Samsung TV App that levels up with big competitors offering the same service in the App market. Not until lately, Hulu offered two subscription services. The free service pack which is accustomed to Ads. A restricted collection of content was also available. A subscription that provides a variety of selections on which you still come across Ads.

Hulu not only offers a Premium subscription. But has reduced commercials and a cheaper subscription that's accustomed to Ads. Hulu Live TV package with Live channels and restricted commercials are also present.
An exciting feature Hulu provides is the special access to great TV shows. Such as the likes of Bob's Burgers, The Handmaids Tale, and The Mindy Project. There are some considerable amount of Ads present in each of the tiers of subscription.
Hulu app is pre -installed in the Samsung Smart TV and also seen in the Smart Hub screen.
BBC iPlayer (UK Only) - App URL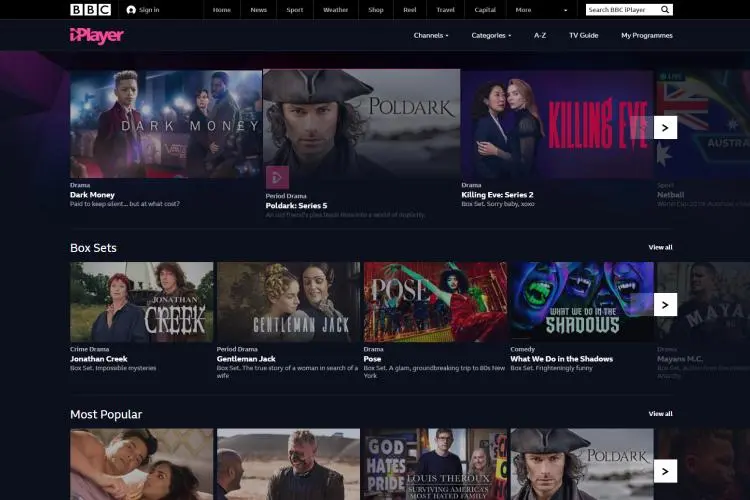 BBC iPlayer provides high-quality service. It has built up a good reputation over the years.
BBC iPlayer is known for the production of what many consider to be the best TV shows of all time. TV shows ranging from the likes of "Sherlock and Luther", and "Doctor Who to Lucky". I know you would have wondered who the producers of these famous TV shows are, well here you have it 'BBC iPlayer'.
BBC iPlayer has one amazing feature that blew our minds while test running the App.
We got to discover that BBC iPlayer only produces TV shows that can be viewed for thirty days after their lunch. These also infer that you most likely won't spend your whole afternoon seeing the same TV show.
BBC iPlayer coversvirtually everything broadcast via the BBC channel. This means your favorite drama like Sherlock can be viewed . Even episodes of soap Eastenders or the amazing Antiques Roadshow are also present.
Without a doubt, a legal UK TV license is needed to harness the service provided by BBC iPlayer.
BBC iPlayer, alongside other apps not pre-installed in the Samsung Smart TV. It can also be downloaded in the Samsung App Store.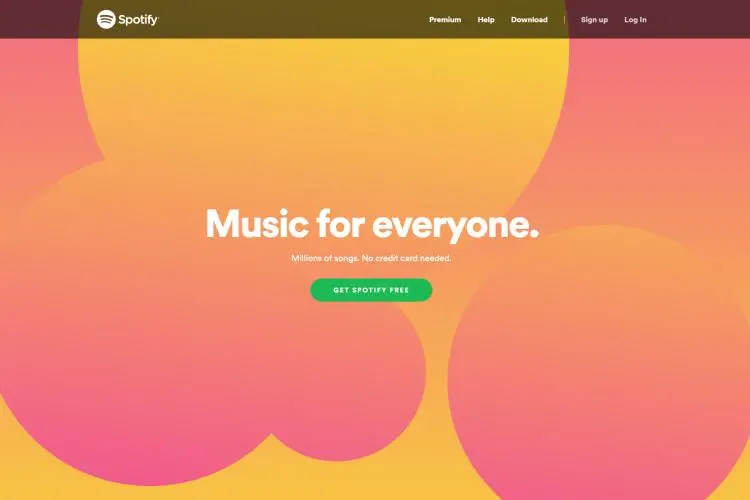 Speaking of streaming Apps. Quite a number has been spotted out with distinctive features. And among these Apps, we have the popular Spotify app.
I am sure you might have come across Spotify one way or the other, but if not sit back and relax. Spotify is a foremost player when it comes to music streaming. And a profound App for music lovers to find and sort for their favorite music.Interestingly, Spotify is available on Samsung Smart TVs. You definitely can log in to your account in other to access all your music.Just the same way you would on your smartphones or PCs. With all the music you could think of and even more, are added every day making your music experience the best. looking for a top-notch music streaming platform? go for Spotify.
However, Spotify isreadily available on only Samsung smart TVs of 2015 to date. This means that earlier models of Samsung smart TVs can only access a different App known as Pandora.
Pandora as you may recall as an online radio station service. Its services are even more flexible and interesting than what you might hear about it.
The notion of Pandora being an online radio is rather wrong. Its algorithm is generated to personalize music stations. shuffling between different stations are no longer needed. Because Pandora is trained to learn from feedback. Whenever you don't like a song, it'll be skipped automatically by Pandora . And if you like a song, it'll play even more music like it.
Spotify app, along with other apps not pre-installed in the Samsung Smart TV. And they can be downloaded in the Samsung App Store.
It is no longer news about the kind of reputation YouTube has built over the years. YouTube is simple and provides top-notch service. YouTube has become the biggest video streaming App out there.
There were times where YouTube was filled with amateur videos. And footage ranging from cat videos to skateboarding. But in recent times YouTube has grown beyond all odds into the best video streaming platform.
Samsung smart TVs would be missing a gem without the availability of the YouTube App.interestingly, YouTube also offers full movies. And can be purchased or either rented for thirty days.
In streaming videos online, YouTube is the best choice.
YouTube is pre -installed in the Samsung Smart TV and can be found in the Smart Hub screen,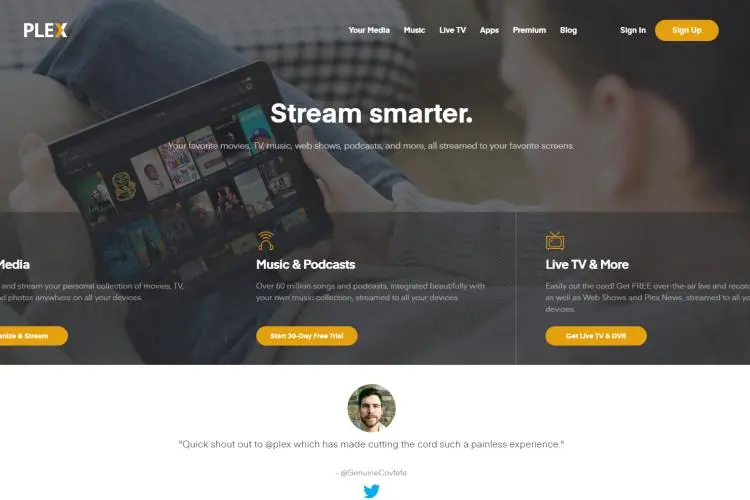 PLEX gives you the option to make a collection of your media server in other to stream on any device of your choice.
PLEX has a wide range of availability as it can function on almost any device. It is more appreciated on a Samsung smart TV.
You might want to ask yourself why you should go for PLEX when there are other great apps reviewed here. It's all because PLEX offers free usage.There is no monthly subscription in using the original version of the App so you can build and keep up your preferred server.
One thing that is most exciting about PLEX is the versatile and easy to use interface. The templates are aligned in such a manner where anything you want isjust a click away. these have given the more reputation as they have grown through the years.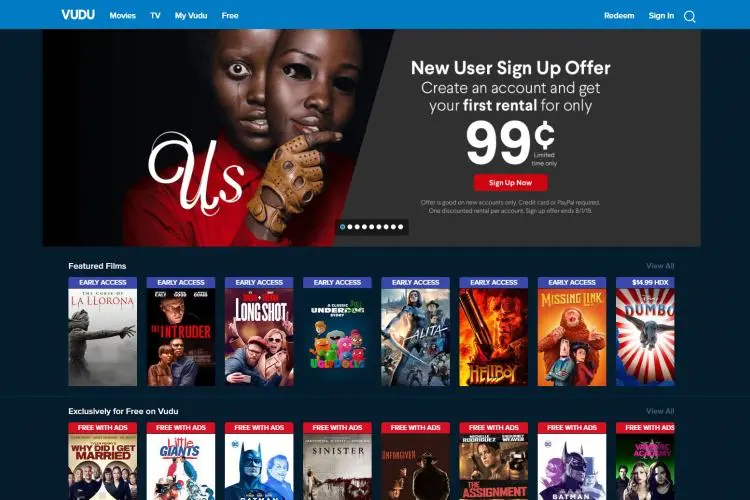 There are so many platforms now that provide streaming services. VUDU stands out as it also competes with the likes of Netflix, Amazon Prime, and Hulu. Although, you don't get to subscribe monthly on VUDU.
Most of the contents provided by VUDU are either bought or rented by customers. This is done on the basis of an individual as frequent sales are made throughout the platform. To acquire contents on VUDU through rent, aminimum offer of $0.99 to $5.99 is placed on each item depending on your choice. And purchases range from $4.99 to $24.99.
However, VUDU's movie library pales in contrast to the likes of Netflix. VUDU has an existing policy of making the latest movies available.if you're in search of a supplement for leading platforms, you can rely only on VUDU for your favorite content online.
Setting Up Your Samsung Account and App
When setting up your Samsung smart TV for the first time, you'd need to set up an account. This will allow you to be able to use the Samsung App features.
· Once you're in the Home screen, click on Settings. Then General then System Manager and then Samsung Account.
· For Samsung smart TVs before 2017, you click on your Settings then System Settings and then Samsung Account
· Click on Create Account
· You caneasily create your account using your email or you can log in with Facebook or PayPal account.
· Your TV might not have these option especially if it is a 2010 model. In that case, you'd have to visit the website here and create a Samsung apps account

Here's how to log in to your account on the TV:
· Select the MENU button on the remote control
· Click Menu from the upper left-hand corner of the screen.
· Click Smart Hub.
· Click on Samsung Account.
· Click Sign In.
· Input your email address and password and sign in again.
· Choose an image of your choice and click done.

How To Access and Use The Apps
They have notjust been upgrades but tweaks and changes as new Samsung smart TV developed over time . So we'd be giving you a breakdown on how to access and use apps on different Samsung Smart TV models
2015 Till Date Samsung Smart TV Model
2015 is the date Samsung integrated the Tizen OS as the basis of the Smart Hub Interface.
· On the home menu, that is the Smart Hub screen, select Apps.
· You're then taken to a display of pre-loaded apps in My Apps.It links to some other categories which have pre-loaded apps and also suggests apps that you can download and install. Any app you download will add to My App and you'd see it displayed on the home screen.
· Downloading an app that you see in any of these categories isjust as simple as clicking on its icon. You'd be taken to an install page that gives you information on the app. Click install to get the app and open it at your own time.
· Also, you might be hoping to install an app that is not on the home screen app category list. There is a Search option in the top-right corner on the menu of the home screen. You can search for it and install it if you find it.

Please note, not all the apps in the store are free to download. You mightrequire a fee to download some apps. In some cases , some free appsrequire you to subscribe or a pay-per-view fee to access its content.
Another way to access video streaming apps is through the TV's inbuilt browser.Don't get your hopes too high yet because the in-built web browser doesn't support some media format require to stream some videos. Samsung might also block some channels.
2011 to 2014 Samsung Smart TV Model
The Smart Hub TV interface was first introduced in the year 2011. They have been several changes and upgrades between 2011 and 2014.However, setting up an account and accessing the apps is pretty much the same as the modern ones. We have mentioned the steps above in 2015 Till Date model.
2010 Samsung Smart TV Model
If you have a 2010 Samsung Smart TV then your account set-up is a lot different from modern versions. We'll illustrate the steps below.
· You start by clicking on the internet @TV. You can find that by pressing the content button on the remote and choosing the icon on the screen. Or you can simply press the button on the remote.
· It will lead you to a display of pre-loaded apps along with the Samsung App Store icon where you can get more apps.
Downloading and Purchasing of Apps, 2010 Models
· You start by first creating your account at the Samsung Apps website here.
· You then have to load your apps account online.You'd be requested to input your payment information and then activate your Samsung smart TV.
· You can purchase app Cash by clicking on My Account. You can find that in the Samsung App store icon in the bottom left corner of the home screen.
· You can then browse through the app in the App categories and select the one you want. Click on it and . you'd see information like price, size, and description.
· Buy and download your app and enjoy it.
Unfortunately, the TV comes with little storage so the number of apps you can download are limited but you can always delete to download another. Apps you've already purchased can be re -downloaded for free.